THE DARE TO MATTER AUDIOBOOK LAUNCHES!
On May 13, 2020, the audiobook launched. Plans for the launch of the paperback and e-book had to be scrubbed and delayed to the Fall, thanks to our pandemic. But the audiobook was ready … and so was the crew.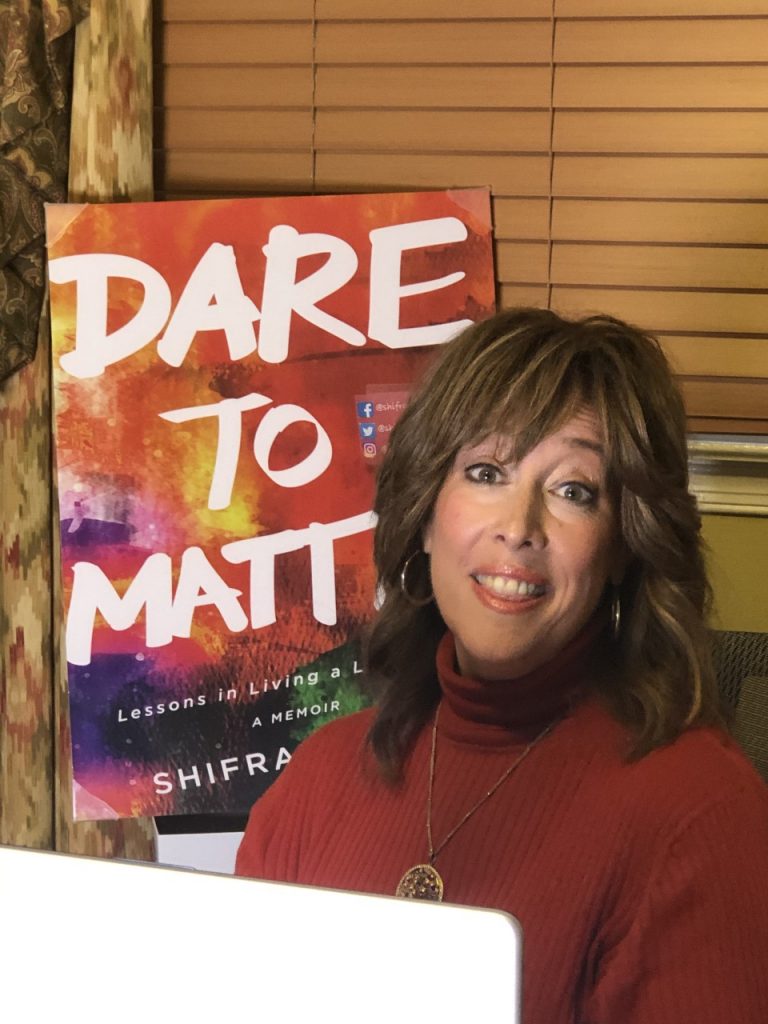 In a virtual Zoom webinar expertly hosted by Emily Miller of Baltimore's Ivy Book Shop, Emily and author Shifra Malka produced a smooth take-off and landing, fielding all panelists from various locations including several places in Baltimore, Chicago and Vermont. Our virtual guest audience came from coast to coast (New York and California). Beloved local radio personality Judith Krummeck interviewed Shifra for the first twenty minutes, after which the audience was surprised with a sneak listen to the gorgeous opening music and moving first lines of the recorded audiobook preface, narrated by Shifra Malka.
The second half of the program featured a conversation with three people involved with the book: marketer Steven C. Eisner, publicist Ben Tanzer, and publisher Dede Cummings. After allowing for their personal remarks celebrating this collective uplifting moment, Shifra engaged them in a conversation, "From your perspective in the industry, what is it like to put out a book before the pandemic, and now in the pandemic?"
Questions from the audience were answered, and information how to order the audiobook was offered. (it's available at Amazon or Libro.fm.)
Paperback and e-book are available for pre-order https://www.theivybookshop.com/book/9781950584420
The entire Zoom video is available by contacting Shifra@ShifraMalka.com.